Established in 2009
A bit more about us…
The who, the what and the why
We are an independent, family-run agency that offers a fabulous service to our lovely clients. We all get stuck in and we really mean it when we say that nothing is too much trouble. It's what sets us apart from the traditional, corporate agencies.
Anyway, here's a bit more about our lovely team and what makes us tick…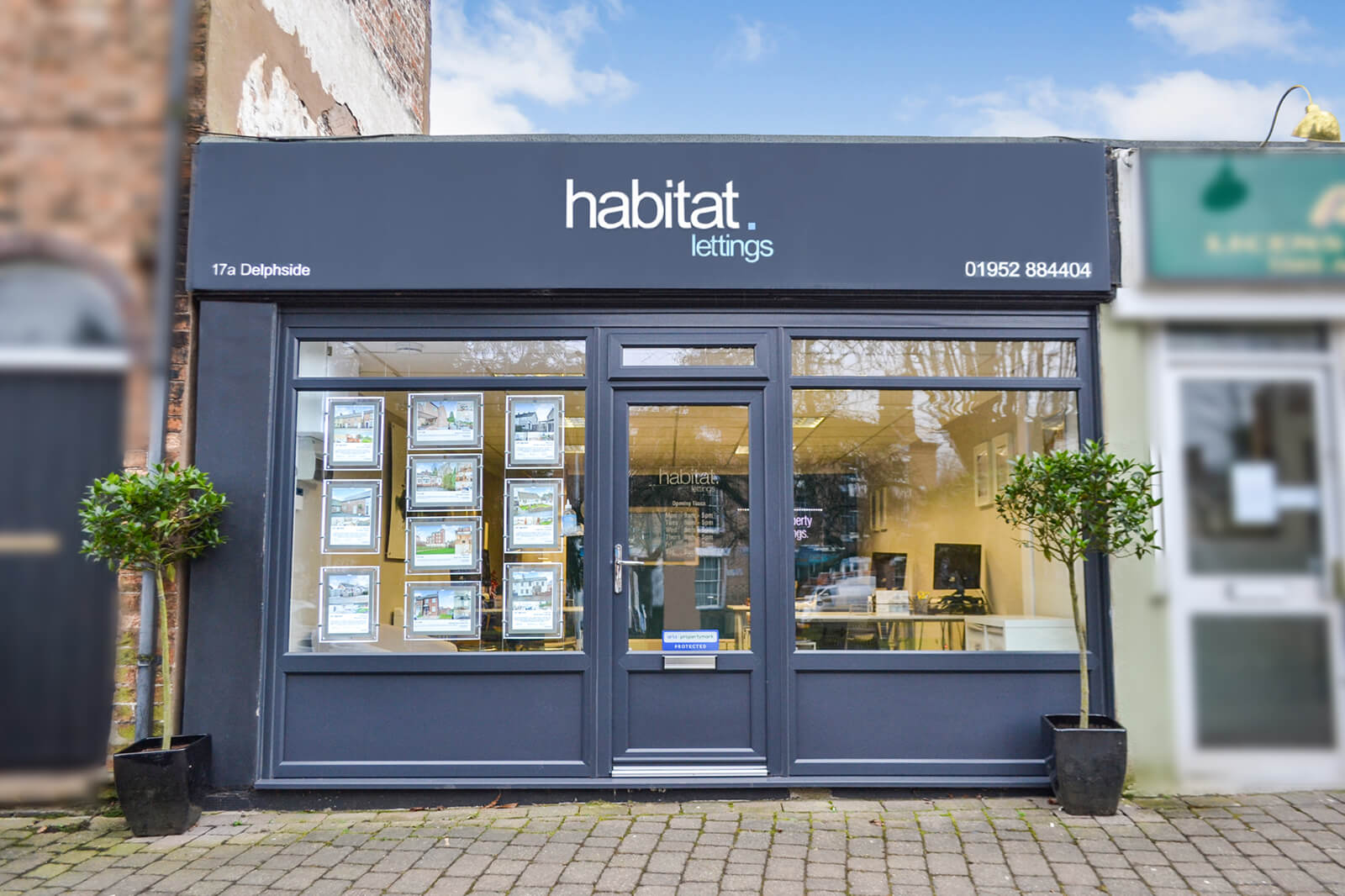 We're registered and accredited with major schemes and bodies relating to the property rental industry which our landlords and tenants tell us gives them complete peace of mind. We strive to offer a fantastic, friendly, flexible service supported by in-depth knowledge of Shropshire's property rental market.
Our team offer their expertise, contacts and an eye for property to ensure that Habitat's service is outstanding. We strive to provide a friendly, flexible, professional service based in Shropshire and pride ourselves on our fantastic portfolio from Studio apartments to Executive lets and beyond; along with complete aftercare services.
Our Philosophy
"Your property is your most important asset, we can confidently assure you that choosing Habitat Lettings to act as your letting and management agent, you'll not be disappointed. Establishing long term client relations is our primary goal is at the heart of what we do."
Ellie Garbett
Lettings Manager
Work stuff: With a keen eye for detail, ARLA-licensed and qualified book-keeper, Ellie, has been both a tenant and a landlord, so understands both sides of the letting fence.
Fun stuff: Ellie is a self-professed chatterbox, Mum to three little girls and spends her spare time scrolling through Rightmove with a glass of wine in hand and a cooking show on the telly.
Diane Phillips
Maintenance co-ordinator
Work stuff: As our maintenance manager, Diane is an invaluable part of our team. A great communicator with loads of experience in the industry, there isn't a problem Diane can't fix!
Fun stuff: Diane lives in the countryside and loves her garden. She enjoys a good book, a nice G 'n' T, and spending time with her thirteen grandkids.
Alice Gibbons
Lettings Co-ordinator
Work stuff: Our resident superstar, if there's anything you want to know about property management and lettings, Alice is your girl! She runs our office, she's training for her ARLA and her 'can-do' approach makes her a much-loved member of our team. She's definitely got a bright future ahead in the industry.
Fun stuff: Alice adores taking her beloved pooches, Ted and Buddy on long country walks, and loves a nice cuppa 'n' cake afterwards.
Tia Childs
Lettings Administrator
Work stuff: Our budding apprentice, keen to cut her teeth in the property management industry, Tia is working through her business admin qualification whilst training alongside our team.
Fun stuff: When she's not sleeping, or indulging in a bit of spag-bol, Tia loves spending time chilling out with her friends and family.